For immediate release:                          3/29/11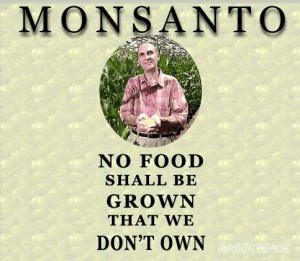 Contact:

Joel Greeno – FFD vice president  #608-463-7634
John E. Peck, FFD exec. director  #608-260-0900
Dan Ravitcher, PubPat exec. director #212-461-1902
Family Farm Defenders Joins Sixty Others in Filing Suit Against Monsanto's Patent

Preemptive Action Seeks Ruling That Would Prohibit Monsanto From Suing Non-GMO Farmers and Seed Growers If Contaminated
NEW YORK – March 29, 2011 – On behalf of 60 family farmers, seed businesses and organic agricultural organizations, the Public Patent Foundation (PUBPAT) filed suit today against Monsanto Company to challenge the chemical giant's patents on genetically modified seed.  The plaintiffs were forced to sue preemptively to protect themselves from being accused of patent infringement should they ever become contaminated by Monsanto's genetically modified seed, something Monsanto has done to others in the past.
The case, Organic Seed Growers & Trade Association, et al. v. Monsanto, was filed in federal district court in Manhattan and assigned to Judge Naomi Buchwald.  Plaintiffs in the suit represent a broad array of family farmers, small businesses and organizations from within the sustainable agriculture community who are increasingly threatened by genetically modified seed contamination despite using their best efforts to avoid it.  The plaintiff organizations have over 270,000 members, and includes Family Farm Defenders, based in Madison, WI.

"This case asks whether Monsanto has the right to sue organic farmers for patent infringement if Monsanto's transgenic seed should land on their property," said Dan Ravicher, PUBPAT's Executive Director and Lecturer of Law at Benjamin N. Cardozo School of Law in New York . "It seems quite perverse that an organic farmer contaminated by transgenic seed could be accused of patent infringement, but Monsanto has made such accusations before and is notorious for having sued hundreds of farmers for patent infringement, so we had to act to protect the interests of our clients."
The threat of GMOs goes beyond organic, threatening the livelihood of conventional farmers, as well.  Joel Greeno, Vice President of Family Farm Defenders spoke to this effect at the USDA/DOJ anti-trust hearing on corporate control of the seed industry in Ankeny, IA on March 12th, 2010. "Monsanto does not have the right to dictate the value of my life, my work, and the food I produce," he testified before U.S. Attorney General Eric Holder, and hundreds of other family farmers, consumer advocates, and public officials.  By the end of March one of the few remaining independent seed companies in the Midwest – hundred year old Kaltenberg Seeds i based n Waunakee,WI – was driven out of business by the monopoly power of Monsanto. The DoJ has yet to take any anti-trust action against Monsanto, leaving farmers with virtually no GMO-free choices for seed.

"The USDA's approval of Monsanto's Round Up Ready alfalfa on Jan. 28th, 2011 was really the last straw for us," noted John E. Peck, executive director of Family Farm Defenders. "Despite overwhelming public opposition, the Obama White House still chose to support the short-term profitability of corporate agribusiness over the long-term livelihood of dairy farmers, bee keepers, horse owners, and others who depend upon the genetic integrity of alfalfa for their existence.  The only recourse left to our family farmer members was to join this lawsuit and challenge the legitimacy of the absurd patent rights the government has granted to Monsanto."

PUBPAT is asking Judge Buchwald to declare that if farmers are ever contaminated by Monsanto's genetically modified seed, they need not fear also being accused of patent infringement.  One reason justifying this result is that Monsanto's patents on genetically modified seed are invalid because they don't meet the "usefulness" criterion of federal patent law.  Evidence cited by PUBPAT in its opening filing today proves that genetically modified seed has negative economic and health effects, while the promised benefits of genetically modified seed – increased production and decreased herbicide use – are false.
For a full copy of the lawsuit:
http://www.pubpat.org/assets/files/seed/OSGATA-v-Monsanto-Complaint.pdf