By: Anthony Pahnke, Vice President of Family Farm Defenders and Associate Professor of International Relations, San Francisco State University.
Published by The Hill, 3/7/2023
First it was infrastructure and then semiconductors.
Now, it's agriculture's turn to showcase what real bipartisanship can look like despite our country's overly polarized political climate.
Precisely, it's in the 2023 Farm Bill — legislation that must be reauthorized every five years and includes policies on everything from commodity prices and conservation to nutrition spending and rural development — where there's hope for Republicans and Democrats to collaborate for the sake of the public good.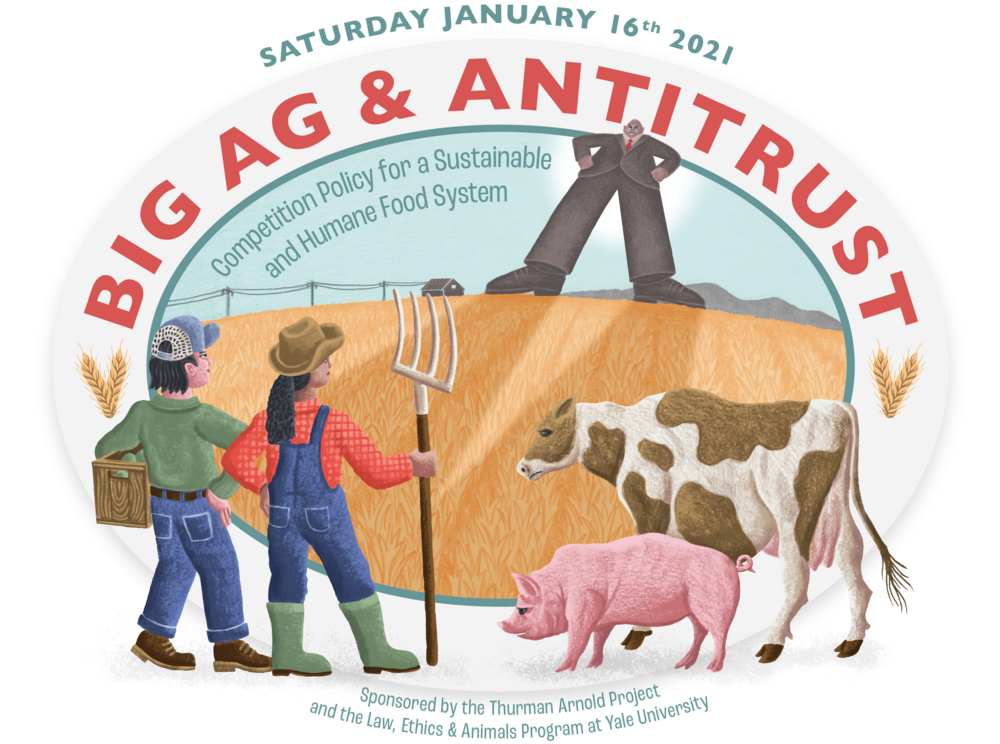 One area within this legislation — namely, competition policy — stands out from the others when it comes to making feasible, as well as lasting positive change.
Concretely, in drawing from various bills that target how concentrated markets hurt consumers at the cash register and farmers in the marketplace, Democrats and Republicans can take important steps to improve our food system's resilience and security.
They almost did so in 2008, when Sen. Tom Harkin (D-IA) pushed to include a special section — otherwise known as a title — into the farm bill to deal with competition.
His proposal included policies that would have challenged vertical integration and price manipulation. While the proposed title did not emerge, sections in the "miscellaneous" title of the farm bill saw to place further regulations on food processors and empower farmers to sue them. The Obama administration was slow to implement such changes, which when the Trump administration took power, fell by the wayside.
Since then, both parties have continued to find more in common than before when it comes to rethinking markets and having concerns with corporations.
For instance, rank-and-file Republicans have increasingly adopted negative views of big banks and corporations. Former President Trump's use of tariffs brought along many fellow party members o endorse a policy tool once considered anathema to the GOP. Over time, many on the right have come to believe that corporations don't have Americans' best interest at heart and that free trade is not gospel.
Meanwhile, Sens. Elizabeth Warren (D-MA), Amy Klobuchar (D-MN), and Corey Booker (D-NJ), have made challenging corporations central to their legislative agendas.
Such abuse is clear in our food system, where decades of increasing concentration in everything from beef, poultry and soybean processing, as well as in cereal and soft drink production, allow corporations to inflate prices for consumers while making supply chains vulnerable to disruption. The COVID-19 pandemic put the insecurity of our food system supply chains on display, as farmers had to dump their milk, or destroy their vegetables, while lines to food shelves grew. Due to such disruptions, 40 percent of farmer income in 2020 came from U.S. subsidies.
In terms of the 2023 Farm Bill, there are plenty of bills that legislators can draw from, perhaps to draft another version of the competition title that Harkin once envisioned.
To start, there is Klobuchar's Competition and Antitrust Law Enforcement Act. This legislation would make mergers subject to increased scrutiny, while also providing additional resources to the Department of Justice (DOJ) and Federal Trade Commission (FTC) for enforcement.
Klobuchar's bill is mirrored by another – The Trust Busting for the Twenty First Century Act – that her Republican colleague, Sen. Josh Hawley (R-MO), introduced last term. Similar in focus, his bill also intended to amend our laws to restrain corporate power.
There is also Booker's Farm System Reform Act, which would pressure processors to be more transparent in their contracts with farmers, place a moratorium on new, large-scale confined animal feeding operations to curtail further concentration, and mandate "country of origin" labeling (COOL) for beef, pork and dairy products.
This last provision should appeal to politicians of both parties, seeking to improve market transparency for consumers by not allowing corporations to hide where they source their products.
Last, there is the Food and Agribusiness Merger Moratorium and Antitrust Review Act, which is currently co-sponsored by Booker and Warren, as well as Senators Jon Tester (D-MT) and Jeff Merkley (D-OR). This legislation would halt mergers in the food and agricultural industries, while also creating a committee to make legislative recommendations on how to make markets fairer and more competitive.
The proposed commission would be composed of people selected from the Senate and House Committees on Agriculture, Nutrition, and Forestry. As the House committee is chaired by Rep. Glenn "GT" Thompson (R-PA), those who would be selected to serve would definitely include people favored by both parties.
Overall, the reauthorization of farm bill this year presents an opportunity for politicians of both parties to continue to recognize that they have more in common than not when it comes to working for the long term good of our country's food system. With various bills to draw from, Democrats and Republicans have the resources. Now is the time for our politicians to put their minds together and forge consensus, after all, that's why we sent them to Washington in the first place.