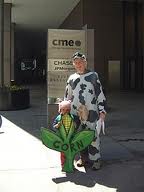 Deadline for Nominations is Jan. 31st!
The criteria to be nominated include:
Engaged in own farm for less than 5 years
Small scale livestock and/or vegetable and/or fruit production
Market products locally
Practice sustainable management of natural resources
Promote healthy soil
Conserve biodiversity
Support food sovereignty principles (see list on reverse)
Winners of the prize will be honored at a banquet at the Pyle Center at UW-Madison on Sat. March 14th with keynote speaker, Marty Strange, and receive a cash award of $2000, as well as travel/lodging expenses to attend the award ceremony.
Please send name(s) and complete contact information of your nominee(s) by Jan. 31st, 2015 to:
Family Farm Defenders PO Box 1772 Madison, WI 53701
Fax. 608-260-0900 or email: familyfarmdefenders@yahoo.com
We are also seeking sponsors of this unique farmer award – all gifts to FFD are tax deductible!  All donors will be acknowledged in the award program and also receive a free complimentary ticket to the banquest ceremony for each $100 contribution.
For further information, please contact John E. Peck, FFD executive director at #608-260-0900
Thank you for your support of food sovereignty!