For Immediate Release: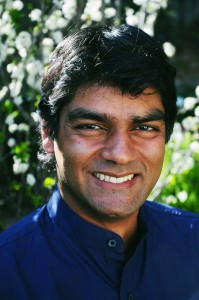 March 3rd, 2014
Contact: John E. Peck, executive director, Family Farm Defenders #608-260-0900
Family Farm Defenders is proud to announce the winners of this year's John Kinsman Beginning Farmer Food Sovereignty Prize – Blain Snipstal with Five Seeds Farm near Sparks, MD and Jed Schenkier with Loud Grade Produce Squad in Chicago, IL.  When not working on his farm outside Baltimore, Blain is also deeply involved in the International Youth Articulation of La Via Campesina, the South Eastern African American Organic Network (SAAFON) and the Seed Keepers Collective.  The rooftop farm atop the Weiss Hospital in Chicago's Uptown which Jed helped create received the Illinois Governor's Hometown Award in 2011, and Loud Grade Produce Squad now offers CSA shares, farming focused after school programs, and is even planning a fruit orchard.in the middle of the city.
Leaders of farm, food and environmental groups will also headline a daylong program prior to the award dinner that features panel discussions and workshops on issues critical to the future of food and farming: land grabbing, water resources at risk, local control, fighting factory farms,trade agreements, GMOs, media outreach, and local food. The event will kick off on Friday evening March 14 with a reception and local author David Rhodes discussing his writings, including the books Driftless and his most recent novel, Jewelweed. Some short films featuring local farmers will follow.
John Peck, Executive Director of the Family Farm Defenders said, "Our conference and the Food Sovereignty Prize has special meaning this year since John Kinsman, founder and president of FFD, recently passed away. We will share some of his amazing legacy at the 3rd Annual John Kinsman Beginning Farmer Food Sovereignty Prize Award Dinner to be held on Saturday March 15 with Raj Patel, author of Stuffed and Starved and The Value of Nothing, as the keynote speaker.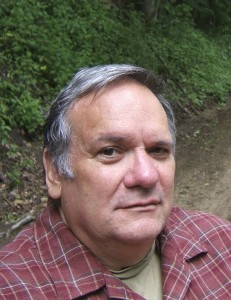 Kimberlee Wright, executive director of Midwest Environmental Advocates said, "A generous champion like John reminds us of the importance of each of our roles, no matter how large or small, in acting to provide future generations with the very best chance to meet the challenges of their time. We're links in a chain, and each of us is capable of not letting go, regardless of our wealth or formal knowledge."
Jim Goodman, Vice President of FFD and a Board Member of Midwest Environmental Advocates, stated, "John's legacy is action, pushing the envelope, making waves, and raising hell, each of us using our own talent to change things. I think he would have said it was all about the movement, not the movers." One goal of the conference will be to move ahead and take action on issues critical to protecting our lands and waters, saving our seeds to produce safe nutritious food grown by small family farmers.
The conference begins with registration and breakfast at 8 a.m. and ends at 5:30 p.m. The Reception and Dinner begin immediately afterward.  To register and for a full schedule of events please click here: FFD Conference 2014
Tentative Schedule is as follows (all events at UW-Baraboo – 1006 Connie Rd. in Baraboo, WI):
Fri. March 14th
6:30 – 9:00 p.m.  David Rhodes, Author of Driftless and Jewelweed: The Novel 6:30 – 9:00 p.m.   Followed by several shorts films on food and farm issues.
Sat. March 15th
8:00 a.m.  Registration and Breakfast – Lange Center
9:00 a.m.  Welcome  — John Peck and Joel Greeno – Umfoefer Building—Room A-4
9:15 a.m.  Panel – This Land is My Land, This Land is Your Land…and Land Grabbing
Moderator:  Ruth Simpson Panelists: Curt Meine, Ben Burkett, Ken Schmitt
10:30 a.m. Break
10:45 a.m. Workshops 1
A.  Local control and State Preemption – Who's in Charge?– Room A-4 – Strategy Session – Edie Ehlert,
B.  Fair Trade and Trade Agreements – Room A-30
Jim Goodman, Mary Bottari, John Peck
C.  Seeds of Change:  The case against GMOs and for Labeling – Room A-18 – Patty Lovera, Mark Kastel
Noon  Lunch – Lange Center
1:00 p.m. Panel – Is the well dry? Water Resources at Risk
Moderator:  Arleen Kanno Panelists: Bob Clarke, Kimberlee Wright, Rep. Dana Wachs
2:15 p.m. Break
2:30 p.m. Workshops 2
D.  Fighting CAFOs  — Strategies for Winning
Strategy Session – Room A-4 – Nancy and Lynn Utesch, Bill Iwen,
E.  Land O'Lakes Campaign – Fair Prices for Dairy Farmers – Room A-30 – Strategy Session – Bob Wills, Joel Greeno
F.  The Good Local Food Movement – Room A-18
Rebecca Goodman, Inga Witscher, Jasia Steinmitz, Oscar Ferreira
3:45 p.m. Break
4:00 p.m. Panel – Food Justice:  Carrying the Message to Media and the Masses
Moderator:  Rebekah Wilce:  Panelists:  Raj Patel, Patty Lovera, Ron Seely
5:30 – 9:30 p.m  John Kinsman Beginning Farmer Food Sovereignty Prize Reception & Dinner and Ceremony – with keynote presentation by Raj Patel, Author of The Value of Nothing and Stuffed and Starved
Early bird registration ends March 1st.  Those preferring to pay with a credit card can do so through our Razoo donation button on the website – just indicate you paid online when you mail in your registration.  There is a reduced rate for students; scholarships are also available for those with limited income.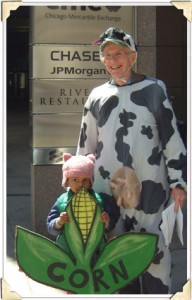 If you have any questions, please contact:
Family Farm Defenders, P.O. Box 1772, Madison, WI  53701  tel./fax 608-260-0900   familyfarmdefenders@yahoo.org