Best Western Baraboo Inn – 725 W. Pine St.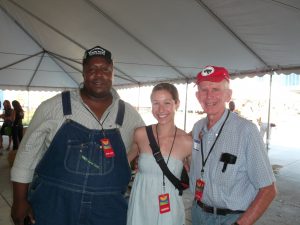 9:00 am – 12:00 Noon  FFD Annual Meeting – open to the public
12:00 noon – 1:00 pm  local food lunch (suggested $10 donation)
1:00 – 4:00 pm  Community Food Sovereignty Forum – with participatory panels focusing on immigrant farmworker solidarity, water issues, and the ongoing dairy farm crisis
Invited speakers include: Becky Schigiel, exec. director, Worker Justice Wisconsin; Erica Sweitzer-Beckman, farmworker attorney, Legal Action Wisconsin, Dr. Diego Calderon; UW Veterinary School (and former immigrant dairy farmworker); Patty Lovera, assistant director of Food & Water Watch; Jen Riemer, farmer activist with Green County Defending Our Farmland; Pete Hardin, editor of the Milkweed; Jim Goodman, organic dairy farmer; and Rob Anderson, board member of Westby Cooperative.
Baraboo Arts Center – 323 Water St.
4:30 pm reception with cash bar
5:30 pm award dinner featuring local grassfed organic foods, plus vegetarian options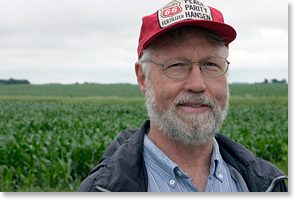 6:00 pm  Welcome by Joel Greeno, FFD President; John Kinsman Tribute by Ben Burkett, MS Association of Co-ops, and Keynote by George Naylor, IA farmer, and former president of the National Family Farm   Coalition (NFFC) on Parity Price, Democracy, and Food Sovereignty
6:30 pm  John Kinsman Beginning Farmer Food Sovereignty Prize,  honoring the legacy of FFD founder, John Kinsman (1926-2014) This year's winners:  Tommy & Samantha Enright of Black Rabbit Farm near Amherst, WI, and Craig & Lauren Kreutzer of Meadowlark Farm near Wonewoc, WI!
Dinner tickets are $30 per person and can be ordered in advance (send check to FFD: P.O. Box 1772, Madison, WI 53701) or online via the Razoo donation link on this website!
If you plan to attend and pay at the door we ask that you RSVP in advance so we know how many to expect!  Please let us know at:  familyfarmdefenders@yahoo.com
Family Farm Defenders is also seeking additional sponsors for this year's John Kinsman Prize!  All sponsors will receive an honorable mention in the evening program and any sponsorship over $100 will receive two complimentary tickets to the award dinner!
All gifts to FFD are tax deductible.
Please spread the word and share the Facebook event:  https://www.facebook.com/events/195240804400847/
Hope to see you in Baraboo Sat. April 7th!