Thanks to all those who were able join our celebration on Sat. Nov. 12th at the Goodman Community Center.   The event was a phenomenal success.
And congratulations to our two winners!
Lindsey Morris Carpenter has been running Grassroots Farm, a 40 member Community Supported Agriculture (CSA) operation near Monroe, WI with her mother, Gale, since 2007. She studied fine arts in Philadelphia, PA before moving back to the Midwest to start raising vegetables, fruit, chickens and pastured pigs.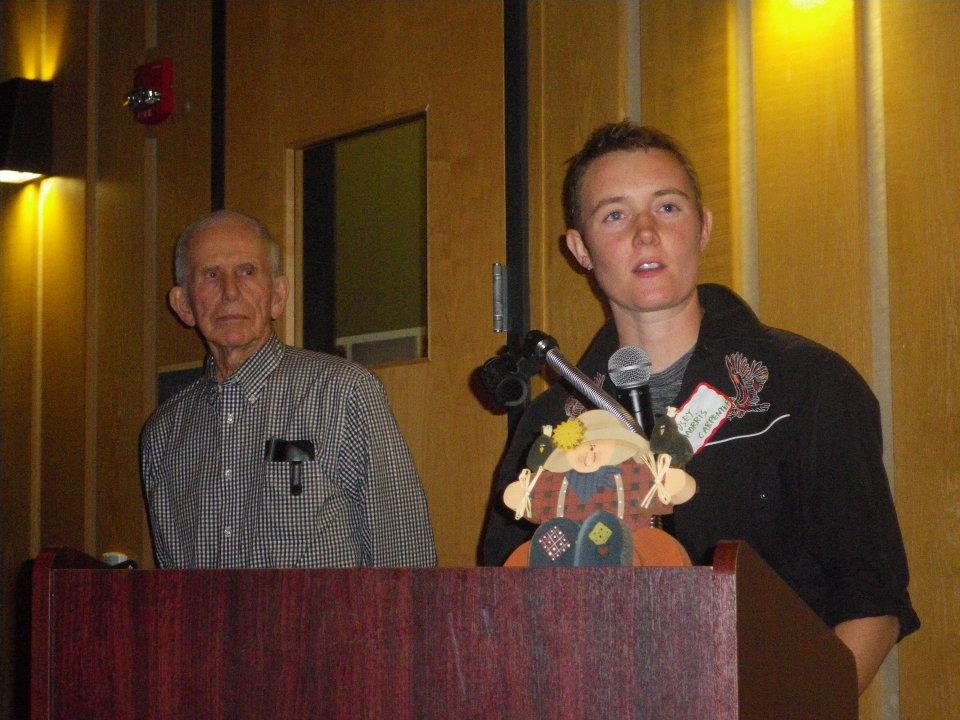 Daniel and Hannah Miller have operated Easy Yoke Farm near Millville MN as a CSA operation since 2010 and also sell at farmers markets, co-ops, and retail markets. Besides their young children, they also have draft horses to help with farm work.