Please Spread the Word!
The Fifth Annual  John Kinsman Beginning Farmer Food Sovereignty Prize Award Ceremony will be taking place on Sat. March 12th at 12:00 Noon at Bethel Lutheran Church (312 Wisconsin Ave.) in Madison, WI with a 12:00 noon luncheon keynote address "So You Want to Be a Farmer?" by acclaimed food sovereignty advocate and author, John Ikerd, emeritus professor, Dept. of Agric. Economics – Univ. of MO-Columbia!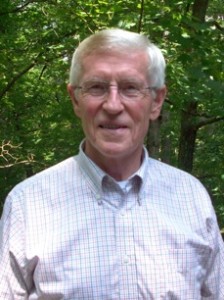 Events being at 8:00 am with registration and a welcome address by Joel Greeno, Family Farm Defenders president, followed by a series of simultaneous breakout strategy workshops at 9:00 am:  Coalition Building with Faith Communities (facilitated by Carolyn Kennedy, director of the Food Faith Farm Network and Rev. Jeff Wild, retired ELCA pastor with Madison Christian Community), Working with the Media (faciliated by Patty Lovera, assistant director of Food and Water Watch) and Fighting Factory Farms (facilitated by Kriss Marion of Wisconsin Farmers Union South Central Chapter and Jen Reimer of Green County Defending Our Farmland).
Then at 10:30 am there will be a community discussion on "Reclaiming Food Sovereignty Through Local Democratic Control" with panelists:  Tressie Kamp, staff attorney with Midwest Environmental Advocates; Jim Goodman, organic farmer with Family Farm Defenders, Patty Lovera, assisant director with Food and Water Watch, and John Ikerd, Prof of Agric. Economics at the Univ. of MO-Colombia.
At 12:00 Noon there will be a local food luncheon in conjunction with the keynote address 'So You Want to Be Farmer?" by Prof. John Ikerd, introduced by FFD board member, Jim Goodman, followed by the Fifth Annual John Kinsman Beginning Farmer Food Sovereignty Prize Awards!  This award celebrates the legacy of FFD founder and longtime president, John Kinsman, who passed away at age 87 on Martin Luther King Jr. day in 2014.  This year's winners are Donald (Jahi) Ellis who farms near Vidalia, GA and Oren Jakobson and Polly Dalton of Field Notes Farm near Custer, WI.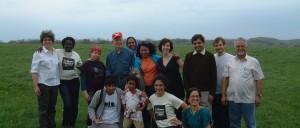 You can read more about Donald Ellis's struggle to reclaim his family's black farming heritage thanks to a Civil Eats article
You can also find out more about Polly Dalton and Oren Jakobson successful graduation from Lawrence University into organic farming on their Field Notes Farm website
The Family Farm Defenders annual membership meeting and board elections will then follow from 2:30 – 4:30 pm.
The public is most welcome to attend!  A $25 donation is requested (to help cover the luncheon) but no one will be turned away for lack of means.  Sponsorships of the John Kinsman Prize at the $100 level or greater are also still being accepted – any gift over $100 includes two complimentary luncheon tickets, as well as a mention in the program).
For more info, please call the FFD office:  #608-260-0900
or email: familyfarmdefenders@yahoo.com
You can also download a brochure with a registration form for the event here:
You can listen to John Ikerd's talk from last year's Food Sovereignty Forum at Chicago's Jane Addams' Hull House here: