Deadline to submit your nominee for the 2017 John Kinsman Prize is Jan. 16th!

The criteria to be nominated include: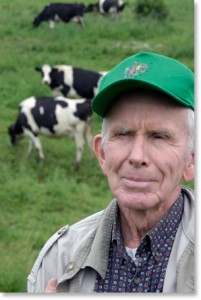 Engaged in own farm for less than 5 years        
Small scale livestock and/or vegetable and/or fruit production
Practice sustainable management of natural resources
Support food sovereignty principles
Winners of the prize will be honored at an award dinner held in conjunction with the Food Sovereignty Symposium and Celebration at UW-Madison on Sat. March 11th, 2017

Please send name(s) and

complete contact information of your nominee(s) b

y Jan. 16th, 2017

to:
Family Farm Defenders PO Box 1772 Madison, WI 53701
Sponsors of the 2017 John Kinsman Prize will also receive mention in the celebration program, and any sponsorship donation over $100 will also receive two complimentary tickets to the award dinner itself.
Tax deductible donations to "Family Farm Defenders" can be sent to the address above.

 

You can also make an online donation through Razoo on our website: www.familyfarmdefenders.org
Previous prize winners include: 2011: Lindsey Morris Carpenter of Grassroots Farm, near Monroe, WI, and Daniel and Hannah Miller of Easy Yoke Farm near Millville MN; in 2012: Nancy and Jeff Kirstein, Good Earth Farm, Lennox SD and Tracy and Dick Vinz, Olden Produce, Ripon, WI; 2014: Blain Snipstal of Five Seeds Farm near Sparks, MD and Jed Schenkier and Will Pool of Loud Grade Produce Squad in Chicago, IL; 2015 Carsten Thomas of Moorhead, MN and Polly Dalton and Oren Jakobson of Field Notes Farm near Amherst, WI; and in 2016 Donald (Jahi) Ellis from Vidalia, GA and Emmet Fisher and Cella Langer of Oxheart Farm near Mt. Horeb, WI.
Thanks for your support of food sovereignty and please spread the word!